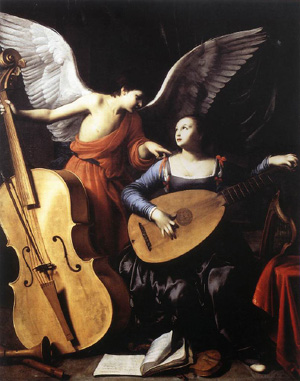 The Saint Cecilia's Network is a new initiative of the Episcopal Diocese of Georgia to connect church musicians around the Diocese to share resources and develop a network of support. All who are interested in music ministry in the Episcopal Diocese of Georgia are invited to take part.
Jump right in by going to the Notes page and making comments, letting us know how you think we can better link musicians and how the network can benefit your music ministry. Or send an email to saintceciliasnetwork[at] georgiaepiscopal[dot]org (replacing the words in brackets with the appropriate symbols.
This developing network is named for St. Cecilia, the patron saint of musicians.